Westchester, IL, 2008: Winter into Spring ... nature's last blow for the season.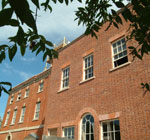 Wolverhampton, UK, 2007: Molineux Hotel Restoration Originally built around 1720 as the primary residence for the Benjamin Molineux Family. In 1860 it was converted into the Molineux Hotel. The facility will house Wolverhampton city archives and the Local Studies Program.
Truckee, January 22, 2005: The wrath returns as more crushing winter blows strike this quiet resort community in California's Sierra Nevada Mountains.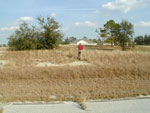 Poinciana, Florida, 2005: Poinciana Exploration Following the substantial hurricanes of 2005 some adventurous friends ventured into Kissimmiee to search out our lost land in Florida. Without a compass, and only the sun to guide them, they found civilization just starting to reach the remote land of Molineux in Poinciana, Florida. Confirmed it is not swampland!
Utah, 2005: Nathan's Story. On November 17, 2003 Nathan Molineux of Park City, Utah, suffered a severe head trauma as as a result of child abuse at a Summit County day care center.
Truckee, February 24, 1998: El Nino FLASH! Molineux of Truckee survived the wrath of El Nino as winter pummeled the mountain community.
The saga continues: Truckee Adventures Bond in Truckee?