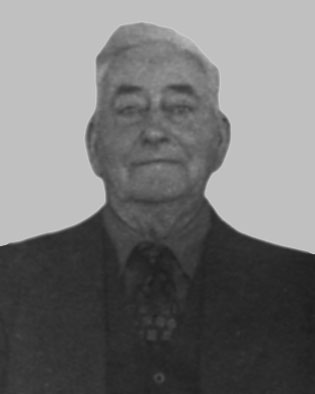 Isaac Newton Myers
(1864 - 1961)
Father: Charles Henry Myers
Mother: Huldah Whitaker
Spouse: Ida Marie Ducommun
Isaac Newton Myers ('Newt') was was born on the third of April, 1864 in Jasper, Ohio. His father, Charles Henry Myers, is a bookkeeper turned farmer. The son of a German immigrant, Charles has spent his entire life in Southwestern Ohio. His mother, Huldah Whitaker, was also born and raised in Ohio. The Whitaker's have been in the United States since the early 1600's when Stephen Whittaker migrated from England to Massachusetts.
It was a time of turmoil in The United States. After only eighty-eight years the country is engaged in a great civil war that has already taken over 620,000 lives. Only a year earlier President Lincoln gave his famous speech at Gettysburg. But though the times were very troubled, Newt was embarking on what would become a ninety-seven year life adventure.
When Newt was born there were already six children in his family, all boys. His oldest brother, William, was born December 14, 1855 and was 8 years old. Leopold (nicknamed 'Pauly') was born December 30, 1856 and was 7 years old. Joseph was born October 18, 1858 and was 5 years old. Jerome was born in August of 1860 and was 3. Finally, George was born June 2, 1862 and was only 2.
Shortly after Newt was born the family moved to Woodford County, Illinois. It wasn't very long until Newt had a sister, Lucinda 'Lulu' Angelene, was born August 9, 1866.
In 1870 Newt turned six years old. The family continued to farm and live in Woodford County. His older brothers who are over 10 years old work as farm laborers to help support the family. In 1875 there was another addition to the family. On December 13, 1875 Frank was born.
By 1880 Newt was sixteen years old. The entire family is still living together in Woodford County. They don't have their own farm so the work is sporadic. Charles has been unemployed for 6 of the last 12 months. If you are not in school then you are expected to work and contribute to the family's day to day needs.
In 1883, when Isaac is about 19 years old the family moves to Plum Creek, Dawson County, Nebraska. They live in a sod house.
On December 10, 1886 Newt married Ida Mae Ducummon. ( ...more about Newt & Ida )