James Molineux
(1786 - 1868)
Father: unknown
Mother: unknown
Spouse: Eliza
James Molineux was born in 1786 in Claverley, Shropshire, England. Claveryley is a tranquil village of charming timber cottages set amid fine wooded countryside. The local All Saints Church was built at the end of the 11th-century. Claverley is surrounded by agricultural land and picturesque places on the banks of the River Severn. It is about 8 miles from Wolverhampton and Stourbridge.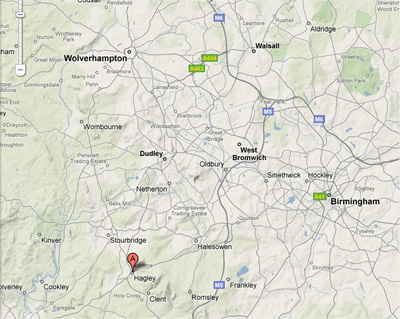 James married Eliza and settled in her birthplace, Hagley, Worcestershire. They had six children, all born and raised in Hagley. Maria (b. 1821), George (b. 1825), Mary (b. 1826), John (b. 1828), Thomas (b. 1831), and Alfred (b. 1834).
He worked his entire life in agriculture, as a laborer and gardener. This was the most common occupation for people living in the small community of Hagley.
Sometime between 1841 and 1851, James & Eliza took responsibility to raise their Grandson, William Page.
James died in his 80's, around 1868. His wife Eliza continued to live in Hagley until her death in 1878 at 87 years of age.